//
ADB Grant 0241-CAM GMS
Biodiversity Conservation Corridors
Project
---
ADB Grant 0241-CAM GMS Biodiversity
Conservation Corridors Project
Project duration: July 2012 to September 2019
Client: MAFF and GDANCP (MOE)
This project is a component of a regional initiative to enhance transboundary cooperation and management of forest ecosystems between countries of the Greater Mekong Sub-region (GMS).
LCG was the lead firm responsible for the overall management of the consultant inputs which comprised of assisting the CPCUs in the implementation of the Project, and provision of consulting services in a range of specialties including: forestry/biodiversity;
GIS/Land use planning;
gender/indigenous/social safeguards;
and business development/agro-processing/NTFP.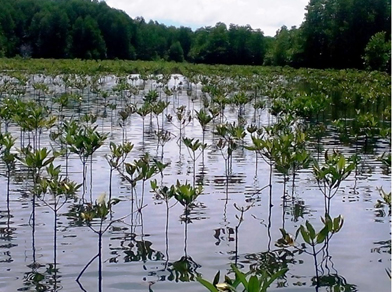 This Cambodian Project addressed fragmentation of the biodiversity rich forest landscape of Koh Kong and Mondulkiri provinces that might impair their ability to provide critical ecosystem services necessary for sustaining local livelihoods and investments. The Project will covered 22 communes with an estimated 17,500 beneficiaries households.
The Project comprised
provision of forest tenurial security to local communities and indigenous groups;
restoration of habitat on degraded forest lands through tree planting; im
provement of livelihoods and income enhancing small-scale infrastructure;
and generation of 1 million cash-based labor days through project activities.
---
---