//
Friendship Hospital Modernization
and Expansion Project
---
Friendship Hospital Modernization
and Expansion Project
Project duration: September 2013 to September 2014,
May 2015 to June 2017
Client: Friendship Hospital/Ministry of Health
The new hospital will deliver a quality healthcare system for the people of Vientiane Capital in a clinical environment meeting international standards.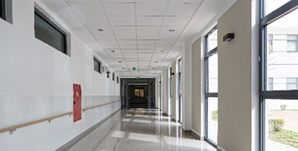 LCG has been assigned to assist VAMED as the lead Architect on the design development, preparation of construction documents for building permits and tenders based on the conceptual design provided by VAMED with Mittaphab Hospital Authority concurrence.
In the 2nd Phase, LCG provided construction supervision for civil and structural works.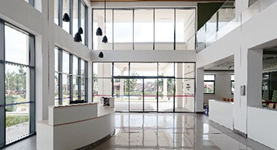 . The medical personnel are trained in neighboring countries and in Europe throughout the loan implementation. The hospital will offer various services including ophthalmology, physiotherapy, angiography, obstetrics with new high quality medical equipment from Europe. One of the Project components is the construction of a modern 300-beds hospital with associated facilities on land adjacent to the existing hospital.
The main hospital wards are in 3 distinctive wings of 4 story buildings connected by 2 buildings of 3 story's. Further a VIP, and Services and Technical buildings will be developed in the same compound. The design of the new wards accommodates 300 beds. The approximate area is about 17,640m2. The Project will also include 14,100m2 of landscape development (including parking, footpath and green areas).
Construction of a Magnetic Resonance Imaging (MRI) Center at the Friendship Hospital compound.
---
---