//
Vientiane Urban Sustainable
Transport Project
---
Vientiane Urban Sustainable
Transport Project
Project duration: July 2018 to August 2022
Client: MPWT
The Vientiane Sustainable Urban Transport Project is under parallel co-financing from the European Investment Bank (EIB), the Asian Development Bank (ADB) and the European Union Asian Investment Facility (EU-AIF).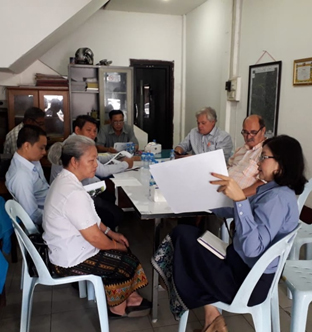 The second contract, focuses on capacity building for the VUSTP and has three outputs (1) provide up to date knowledge on tasks and legal structures of the urban transport management entity; (2) building knowledge of advanced technologies/systems among decision makers; (3) urban transport capacity developed for new transport entity. The TA is to work closely with the project implementation consultants sharing information and jointly developing strategies. LCG is assisting the lead firm in 1) building common understanding for the setting up of a new urban transport management entity through the review of similar entities in other countries and the legal and regulatory environment for establishing such an entity; 2) building stakeholders/decision makers knowledge for informed decision making including the identification of stakeholders/decision makers; plan and prepare learning materials; conduct workshops and seminars and provide feedback and technical assistance to PIC proposals; 3) developing capacity of newly established entity to promote efficient and effective operation of the new entity and develop its policy-making role.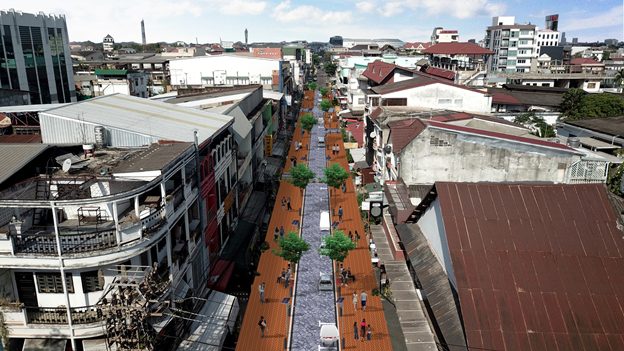 LCG is involved in the project under two contracts: 1) Project Implementation Consultants and 2) Capacity Building. The Project is aimed at improving the urban transport operations and capacity in Vientiane Capital through the development of the city's core area in an environmentally sustainable and pedestrian-friendly manner.
Under the first contract, the project has 3 main components: (1) Project Management, Communications and Marketing; (2) Business, Institutional and Operations; (3) Engineering Design and Construction Supervision Services, with 5 key outputs: (1) establishment of a new Sustainable Transport Management Agency; (2) development of 10.2km of routes of BRT system with 21 enclosed stations serviced by 96 new BRT vehicles; (3) improved Traffic Management System for both BRT system and general traffic; (4) establishment of new parking management system and national vehicle registration system; (5) improved accessibility through investment in pedestrian and cycling facilities as well as introduction of modernized pedicab vehicles.
LCG, a member of a 5-firm consortium for the first contract, is providing inputs for the following deliverables: project management information system; stakeholder relations management system; public participation; project website development; customer service plan; overall business plan, institutional plan, route licensing plan, and detailed BRT operational plan; operational plan for pedicab system; project financial plan; architectural design and resettlement and environmental management plans.
---
---